Updated by Laurin Thompke
Gift Boxes
This year we are offering Casely Gift Boxes for purchase! These are sleek black, magnetic boxes with a metallic silver Casely logo on the top. A classy, beautiful way to present your gift!
The will be $8 per box and can fit any of the following combinations:
4 Classic Cases
2 Bold or Power Cases + 1 Accessory
2 Classic Cases + 2 Accessories
1 Bold or Power Case + 2 Accessories
The cases/item(s) will not be shipped inside the box and the box does not come with packaging/wrapping/tissue paper.
Assembling your Casely Gift Box
Assembling the gift box is quick & easy! But you may need to break in the edges a little to get the magnets to align & adhere correctly.
Watch this video to learn more:
Once assembled, it should look just like this: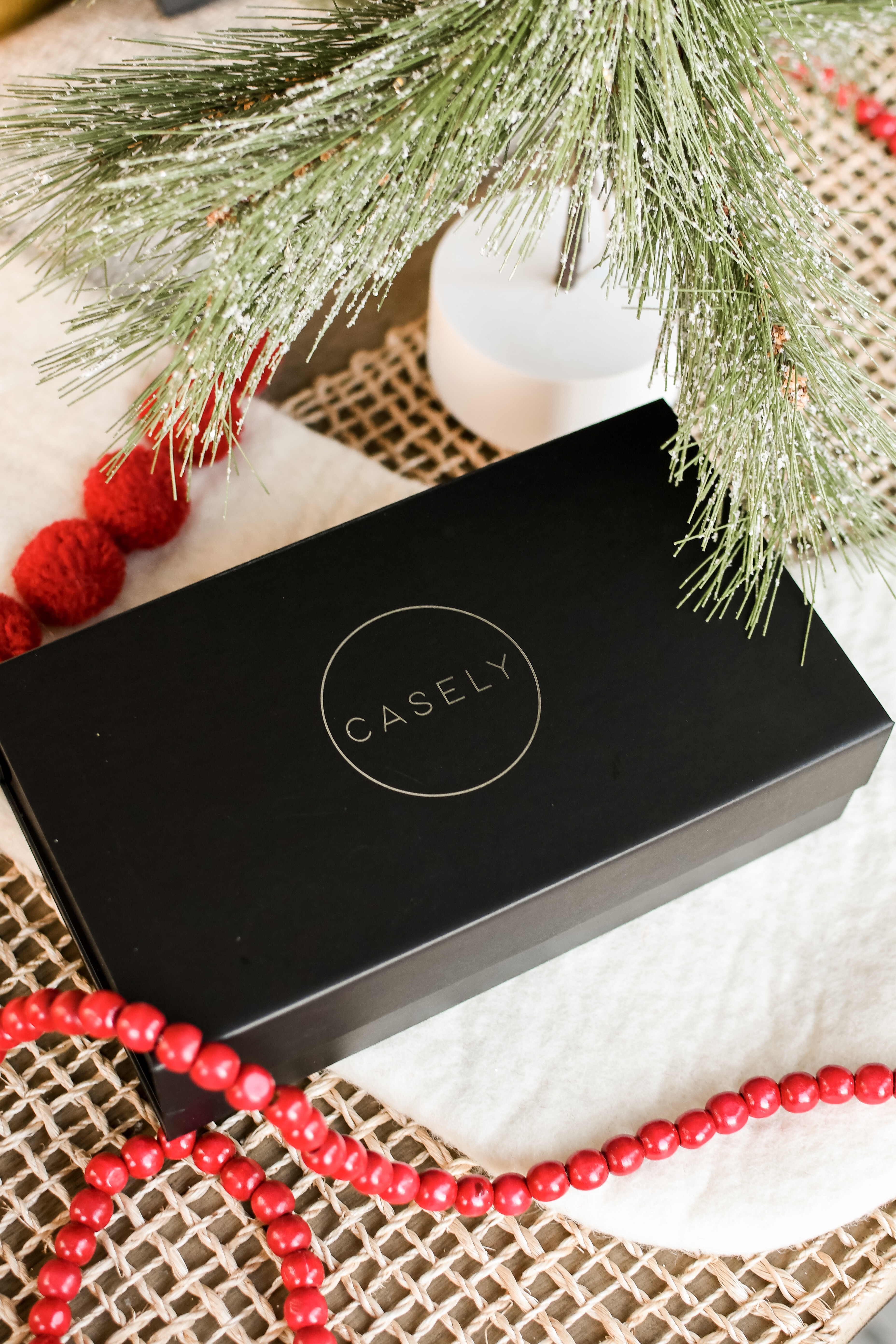 Happy Gifting!